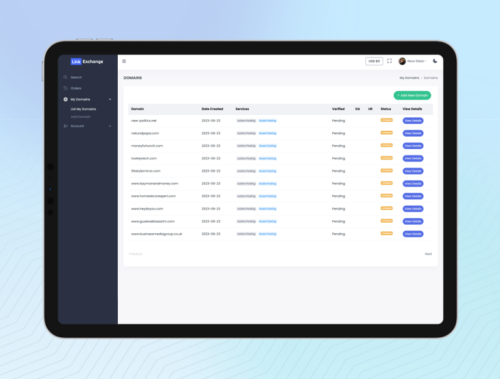 Guest posing is one of the most powerful SEO strategies. It shows the effectiveness of collaborative efforts between websites.
LinkExchange offers guest posting services that are genuine, secure, and 100% effective. It is one of the many services that we excel at.
60% of bloggers write one to five guest posts per month.
What We Offer
Our platform proudly aims to close the gap between website owners and allow them to collaborate and improve their online presence. Guest posting through our platform is highly organized, you will be able to track your anchor text, link placement, and word count.
01
Guaranteed Delivery
We monitor your deal with all its specifications until it is completed on both sides.
02
Powerful Audit System
With an automated audit system, we will always make sure that you are on the right track.
03
Advanced Search Engine
Identifying potential opportunities through our advanced search engine.
04
Accurate Validation
Starting with quality content, word count, and quality score, up until the placement of the link.