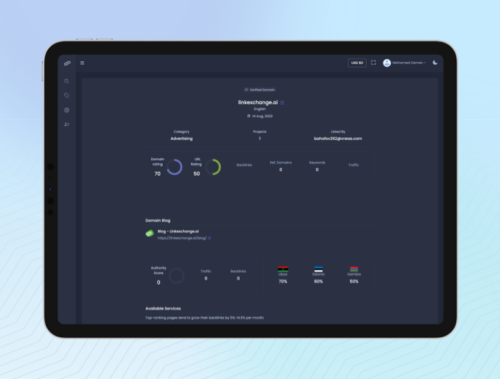 Link insertion service is a link-building strategy in which you pay for the placement of a backlink referring to your website on another website. Ideally, the link should point to a significant page on your website.
You can leverage this advantage by asking the website's owner to include a link that gives the reader more information and value.
83% of marketers say link building has delivered positive results for their business.
What We Offer
Link insertion is a well-known SEO tactic where you insert a link to your page in the other party's website. LinkExchange offers you a collection of top quality websites in different categories with high DA to choose from.
01
High Relevancy
Insert backlinks with other domains that are relevant to yours.
02
Correct Placement
We ensure requested links point to the desired website.
03
Correct Anchor Text
We make sure that the link is placed under the desired anchor text.
04
Secured Links
We ensure that all exchanged links are secured and safe for parties.